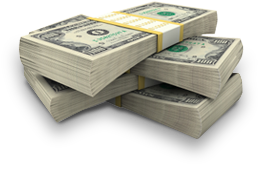 - It's Easy to Get Cash Quickly for Your Invoices!
As an invoice factoring company, we purchase accounts receivables from businesses throughout the nation. We pay 100% for your invoice, less our nominal fee - the same day we receive your invoice, CASH is deposited directly into your bank account, so you never have to worry about getting paid from a broker or shipper ever again.
Plus, we don't impose any monthly volume requirements or require any long term contracts – simply use us when you need us and leave whenever you want.
100% Advance, No Reserves
Same Day Funding
Flat Fees
No Monthly Minimums
No Long Term Contract
Call NOW (847) 470-1687 and we'll open your account in just 2 minutes or Sign up now online!